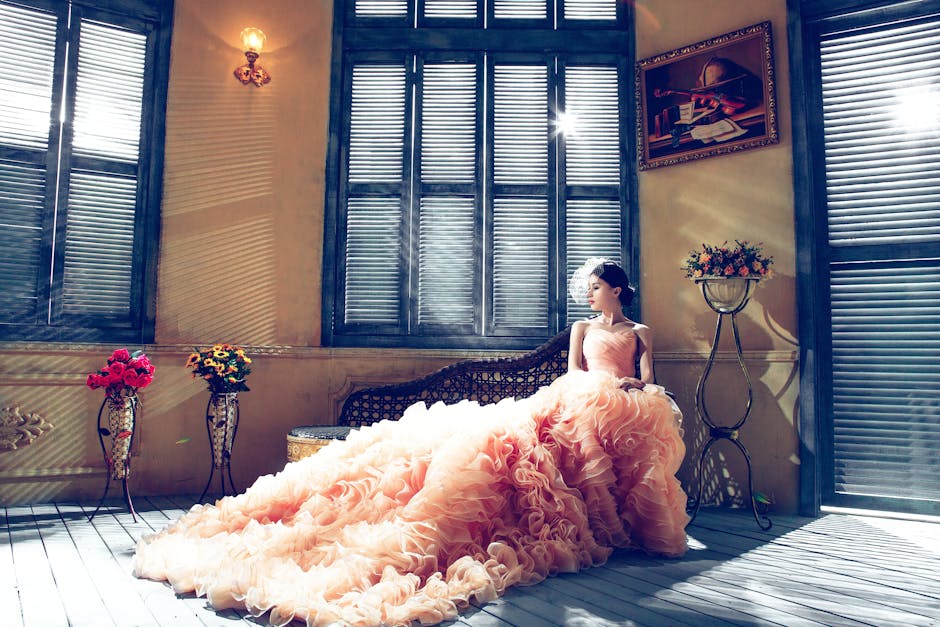 It is every bride's dream to look stunning on their wedding day. To achieve this, there are some things that you must put into consideration. From choosing a professional makeup artist to using the right makeup to blend with your face as well.
Seven ways to look stunning on your wedding day.
1. Choose the right dress.


One thing that makes a bride stand out from the crowd is the gown they are wearing. Therefore it is important that you buy a dress which is a good fit, the perfect length according to the place where the wedding is being held and also choose a gown that is good quality material. If you need a beautiful wedding dress in a pinch, give these guys a look: Luv Bridal & Formal | Wedding Dresses Sydney Australia.
2. Use the right makeup.


Knowing the right makeup for your skin tone is very crucial as not only do you look good, but it helps you not to look all made up. Therefore choose the right color for your skin, and if you need help, you can visit this make up site or YouTube
and get to learn more about how to do your makeup and how to choose your makeup too.
3. Practice your pose.


Cameras will be following you during your big and therefore knowing how to roll along is crucial. Therefore make sure that you practice different posing styles. You can do this in front of a mirror or even hire a professional to teach you, so you will have an idea of how to go about it on your wedding day.
4. Be confident.


Self-confidence is paramount as not only does it make you look sexy but it also makes you feel beautiful. Therefore it is your day so make sure you enjoy it to the fullest.
5. Hire a professional makeup artist.


Wearing makeup the right way requires a person who has enough knowledge and skills in this field. Therefore, invest in a good makeup artist who will make you look fabulous on your big day. There are some companies known to offer the best bridal makeup services, and you can find them online. One of the sites you can
visit and book
for your makeup to be done is Makeupbyellia.
6. Shoes.
Selecting the right shoe for your wedding day is very crucial. You have to keep in mind that you will be wearing the shoes for long hours and therefore you need to be comfortable. Therefore if you can't be able to wear shoes with high heels for a long time, consider wearing flat shoes or shoes with a short heel.
7. Accessories.
Some brides love to accessorize their wedding gowns. Therefore if you want to use some accessories on your big day choose the right accessories that will match with your outfit. The key is to avoid overdoing it so that it does not take away attention from your face and your gown as well. So ensure that there is a balance. Another thing that you must consider when selecting your accessories is the quality. Make sure they are of high quality and that they will give you that fabulous and sexy look on your big day.